Managing Partners
Toby Chang and Daniel Forest bring together highly complementary professional backgrounds to lead like-minded investors in Alpine Growth Partners.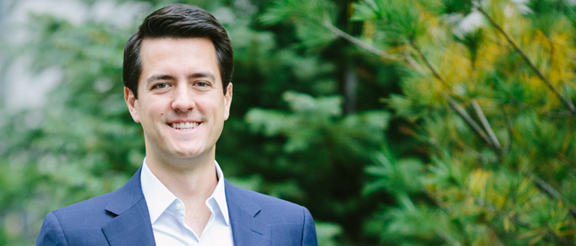 Daniel Forest
Prior to co-founding Alpine Growth Partners, Daniel was a Director at BMO Capital Partners, a leading mid-market junior capital firm, where he transacted in small and middle-market companies across North America. While at BMO, he invested $80M in 13 transactions including buyouts, tuck-in acquisitions and growth equity in a variety of industries consistent with Alpine Growth Partners' target sectors.
Prior to BMO, Daniel earned his Chartered Accountant designation while working with KPMG and PwC in both Toronto and Montreal.
Daniel holds an MBA from INSEAD, a B.Com (Major in Finance) from McGill University, and is a Chartered Accountant (CPA, CA).
A Montreal native, Daniel is an avid skier and an ambitious golfer.
Toby Chang
Prior to co-founding Alpine Growth Partners, Toby was a Director at Decision Resources Group, a leading health information business owned by Providence Equity. As a senior leader of the medical technologies subsidiary, Toby led teams of over 100 staff, and guided the restructuring of global research operations.
Toby also lived in Asia to work with his family business, a global luxury menswear tailor and retailer.
Toby holds an MBA with Distinction from INSEAD and a B.A.Sc. (Mechanical Engineering) from University of Waterloo.
A Toronto native, Toby is an avid skier and hockey player, and sits on the board of an arts non-profit organization.
Partners
Alpine Growth Partners has assembled a team of over a dozen world-class entrepreneurs, operating executives and investors that share a common passion for growing small- to mid-sized companies in North America and beyond. Our team is comprised of accomplished business leaders, providing the vision, expertise, discipline and experience necessary to enhance the long-term value of the companies we partner with.